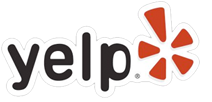 "I used Tri-Star Moving to relocate my office in downtown SF. The crew was on time with plenty of men and trucks to do the job. We labeled everything and all the boxes and equipment were moved into the correct space the first time. Quick, friendly, efficient and a great value. Highly recommended and the only movers I will call and have often recommended to others. If you are looking for a mover, stop looking and call Tri-Star. You will not be disappointed." – Kai T.

"Tri-Star just helped me move several office furniture pieces from San Francisco to Pleasant Hill. They had all items numbered and in a photo album for me so that I could easily make the right decisions without going down to the unit and measuring, etc. What a time saver! When I did stop by the storage unit, everything was nicely packed in giant crates, which put me at ease regarding the upcoming move. On move day they arrived right on schedule and were fast. I would recommend Tri-Star as they greatly reduce any headaches involved with moving." – Robyn K.

"I recently had Tri-Star move both my office and my home (in two steps, due to my home being sold). For both of these moves Vince and his team far exceeded my expectations.

I was moving office furniture out of my small space as well as moving about eighty boxes of files into storage. Tri-Star made the move easy, fast, and very cost effective. In addition, Tri-Star also offers storage, and recommended ways for me to label my boxes of files for both long and short-term storage. The guys arrived at my office and it took them approximately forty minutes to completely clear out the office — they were fast, friendly, and efficient.

Tri-Star will also move your office furniture out, store it while you are having work done (carpets, painting, etc.), and replace it exactly where it had been.

For my home move, the crew of Tri-Star packed up my china and other fragile items (they offer more extensive packing at your option). Prior to moving day, Vince walked through the house with me and made extensive notes about what items were going to various places (some was going to the new place, some was being stored, and some was being used for staging. He also personally dropped off boxes, cartons, wrap, tape guns and labels for me to use for packing. The team will also fully unpack you and put items away.

On moving day, the crew arrived at 8:30 a.m. At 5:30 p.m. I was waving goodbye to the truck and well settled into my new place. Tri-Star was one of the best recommendations I had during my move. It made the process painless and easy. Tri-Star handles moves of any size with ease: my office was two small rooms and my home was a three bedroom house." – Carolyn R.





"Vince has moved many of my clients over the years and has done an outstanding job in each case. Vince has been in the moving business for the past 20-something years and it shows. Each of the customers I have introduced Vince to has been extremely pleased with his very professional approach and no-nonsense style of getting things done to surpass even the most discerning client expectations. I endorse Vince and Tri-Star Moving and only use them when it comes to all moves!" – Craig Ackerman

"Tri-Star was the contract provider for office moving services for Chevron Business & Real Estate Services for our corporate headquarters location in San Francisco. Scope of service was a core crew onsite daily for ongoing individual moves, ramped up to expanded crew as needed on weekends for major relocations. As a project manager, I was always pleased with the customer focus and responsiveness that Tri-Star exhibited. They are an excellent and expert office moving company." – Bruce Cotanch/Chevron

"I find Tri-Star and its owner Vince Lehmann to be the best in his field. With Vince, you can count on him doing what he promises when he promises it. I never worry about being gouged or hit with change order after change order once I've signed the original contract. His crews are always knowledgeable, courteous and complete.

Because Vince is so willing to do most anything I need i.e. pulling systems off walls, disposing of materials, shipping to other parts of the country, and so on, Tri-Star provides a one stop shop.

After using many different moving businesses in the San Francisco area, I have found Tri-Star completely outperforms the competitor, time after time, both by cost and on the job performance! I would strongly recommend Tri-Star moving any time!" – Lance Hourany

"He was AWESOME! The only vendor who performed GREAT during the move and exceeded all expectations, for sure." – Greg Chambers

I think extremely highly of Vince Lehmann, and therefore it is my great pleasure to write a recommendation on his behalf. I have been affiliated on a professional level for the past five years with Vince and Tri-Star Moving. I have found Vince and his company to be honest, reliable, conscientious, and courteous. As far as a company to do business with, Tri-Star is one of the best moving company that I have ever dealt with. I have no hesitation in recommending his company with to do business with. – Sylvester C. Bell

"I hired Vince to help one of my tenant clients locate great furniture at a good value. He found us some fantastic, high-end stuff that worked perfectly for my client at around 15 cents on the dollar. He then coordinated a difficult move with ease and professionalism, and above that he is such a good guy. I would definitely use Vince for any moving needs or to locate a screaming furniture deal." – Charlie Withers

"Vince moving was instrumental for my move. He is reliable and a doer. I handed him my keys to both places, and he got everything done. With no instruction of how to arrange each room, he took the liberty to place everything at the perfect spots. I appreciate his initiative and ownership!" – Liyuan Woo

"Vince and Tri Star received and delivered all the furniture for a independent living facility in Oakland, all the furniture arrived on time, in good condition and was installed professionally and with courtesy to the people living on the premises." – Jan Barzottini

"I very highly recommend Vince and Tri-Star Moving. I recommend service providers to each of my clients in each of the transactions I work on, so I have to be sure those recommendations are excellent service providers. Vince has helped a number of my office leasing clients through several complex moves and relocations. My clients always have the same comments about Vince and his team, they are blown away by the service Vince provides, and pleasantly surprised by the small details his team takes the time to take care of. I highly recommend Vince to anyone who needs a commercial or residential move, or who has storage needs, or simply needs anything relocated. He provides great prices and excellent service and I will always recommend him." – Kareem A. Barzegar, CCIM

"Vince defines professionalism. His experience and attention to detail are evident in his work. Choose another mover at your own peril, you simply could not find a better moving company than Tri-Star Office Moving. They are they best!" – Albert G. Stoll, Jr.

"Vince provided a great service to us in our recent move in San Francisco. He provided great pre-planning advice, and followed through with all of the commitments, taking care of many planning details, and providing help throughout the moving process. Vince personally supervised the move, which made the event seamless and efficient. We highly recommend Tri-Star Office Moving! – Gary Laymon

"Vince recently moved my family from San Francisco to Sonoma — with a month of interim storage and a somewhat extraneous pick up of some additional furniture in Mill Valley. He managed this somewhat complex shuffle flawlessly — and for a great price. His team was professional, courteous, and personable. It was boutique service at a big-box price. Hard to beat! One particular point of personal value was Vince's comfort with email as a means of managing logistics / coordination throughout the entire process. I'd use Vince and Tri-Star again for any of my moves." – Graham Edwards

"Vince's company Tri-Star Office Moving, Inc. has relocated office furnishings for many of my commercial leasing clients. From start to finish Vince was able to put my clients at ease from cost effective pricing to carefully handling all the aspects of the move. If you ever need relocations services, Vince is your mover extraordinaire." – Jeffrey Hutchins